Little Blue NRD
Protecting Lives. Protecting Property. Protecting the Future.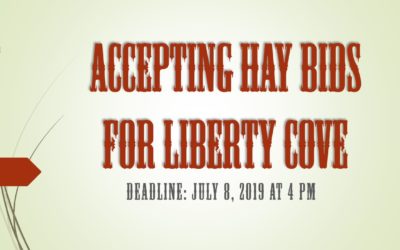 The Little Blue NRD will be taking sealed bids for the privilege of cutting, baling and removing the standing prairie hay on the following area: Liberty Cove Recreation Area – 1.5 miles west, 2 miles south and 0.5 miles west of Lawrence, NE (approx. 64.9...
read more
Keep up with Little Blue by enrolling in our mailing list below!