Little Blue NRD
Protecting Lives. Protecting Property. Protecting the Future.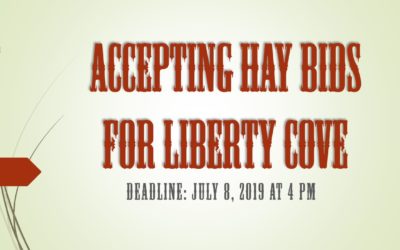 The Little Blue NRD will be taking sealed bids for the privilege of cutting, baling and removing the standing prairie hay on the following area: Liberty Cove Recreation Area – 1.5 miles west, 2 miles south and 0.5 miles west of Lawrence, NE (approx. 64.9...
read more
The week's events
Sun

Sunday

Mon

Monday

Tue

Tuesday

Wed

Wednesday

Thu

Thursday

Fri

Friday

Sat

Saturday

May 12, 2019

May 13, 2019

May 14, 2019

7:00 pm: Regular Board Meeting

Regular Board Meeting - May 14th - 7 pm

May 15, 2019

May 16, 2019

May 17, 2019

May 18, 2019
Keep up with Little Blue by enrolling in our mailing list below!