Each year, our district participates in a nationwide poster contest sponsored by National Association of Conservation Districts (NACD) & NACD Auxilary!
Designing a poster and researching a theme can give you a voice in your community on important conservation issues.  Posters capture people's attention and tell important stories in a language that everyone can understand.  They inspire, increase awareness, and encourage us to work together to protect our natural resources for present and future generations.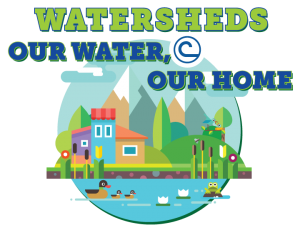 This year's theme: "Watersheds – Our Water, Our Home."
The poster contest is open to all public, private & homeschooled students within the Little Blue NRD. Posters must be submitted to the LBNRD by November 9th.
Posters are judged on grade levels: K-1st grade, 2nd-3rd grade, 4th-6th grade, 7th-9th grade, and 10th-12th grade. Winners will be selected by the Little Blue Board of Directors on November 13th. Winners from our district will be sent on to compete at state!  Those selected at state level will compete at the national level!  
For contest rules, forms and other resources, please visit the NACD website!